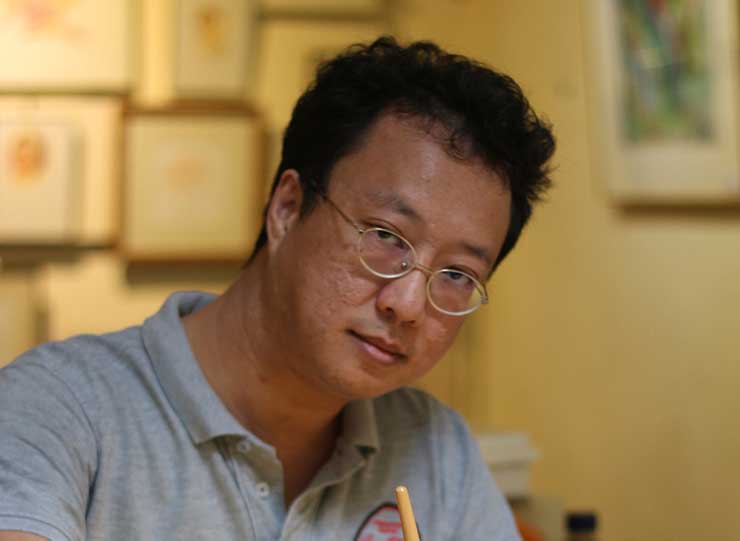 Tham Ze King
Artist
Brief info
Second son of Tham Siew Inn, Born 1980 in Kuala Lumpur, Ze King is a Fine Art Diploma graduate from KLCA (Kuala Lumpur College of Art), joining his father to establish Tham Siew Inn Artist Gallery in Malacca immediately after graduated from college, living and conducting artistic business in the gallery since it's founding, running gallery shop's operation, he is always enthusiastic in sharing their artistic lifestyle with visitors from around the world.
He participated in various local and international joint exhibitions over the years, In 2008, he Co-founded Malacca Art Association with fellow artisans from Malacca and together they organized the first MAA art exhibition in Malacca State Gallery (Balai Seni Melaka).
He mainly works on portrait with different mediums like: Charcoal, Watercolor, Pastel, Oil and others, his works captured the essence of a person's expressions, sometimes adding his own interpretation and imagination in the works.
"The Ornamental Girl Series" is a progressing series of artistic portraits that dedicated to the beauty of girls in blossom stages, fixating artworks on girls inadvertently radiating youthful temperament.