Simple lines and ordinary colors depict the graceful gestures of the dancers.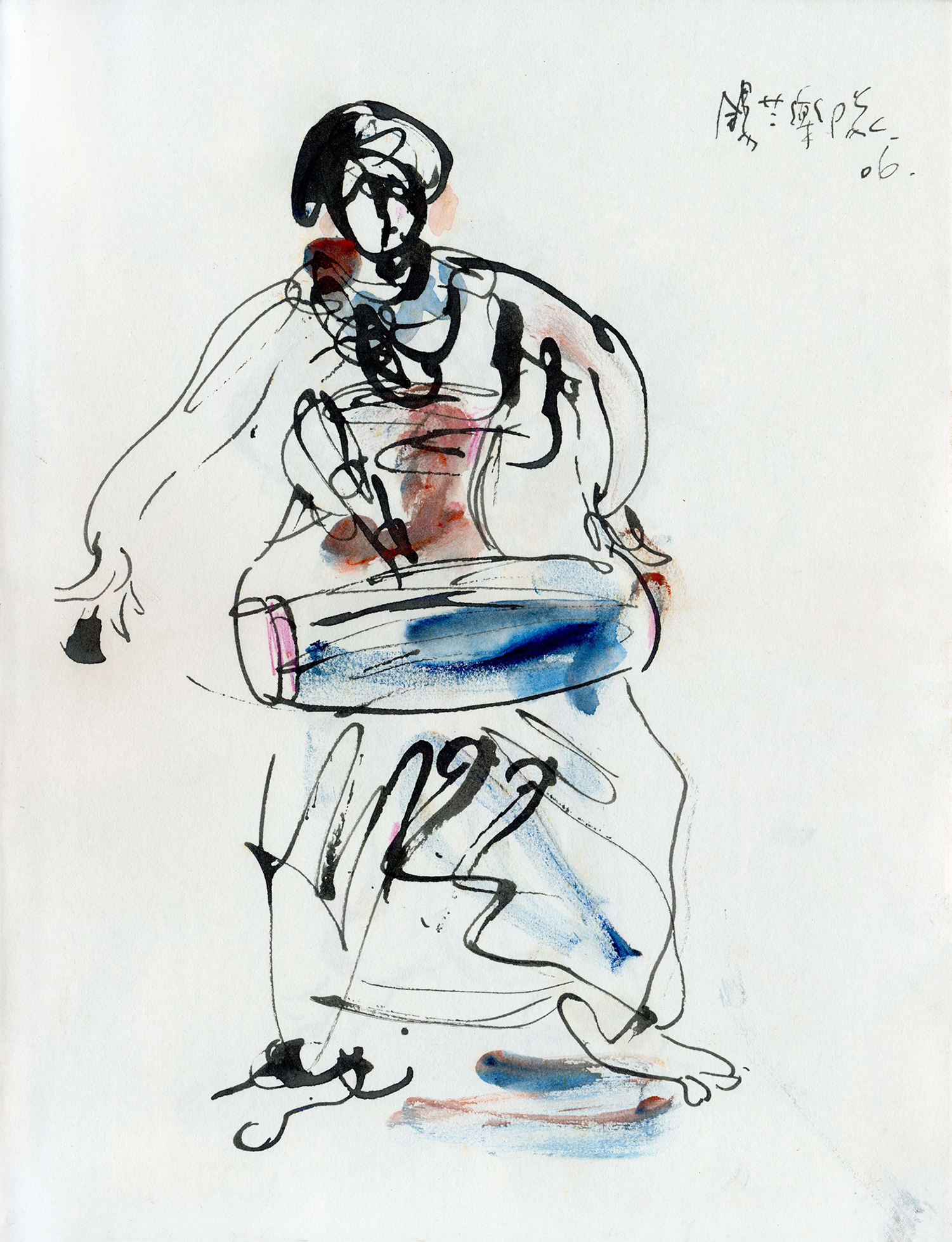 Ceylon Musician
You May Also Like
Another piece done during Melaka Art and Performance Festival (MAP Fest).
Clad in colorful cloth, two sacred cows are getting ready to lead a procession of devotees.
Erhu is a simple two-string instrument, but the sound vibration it generates is profound.