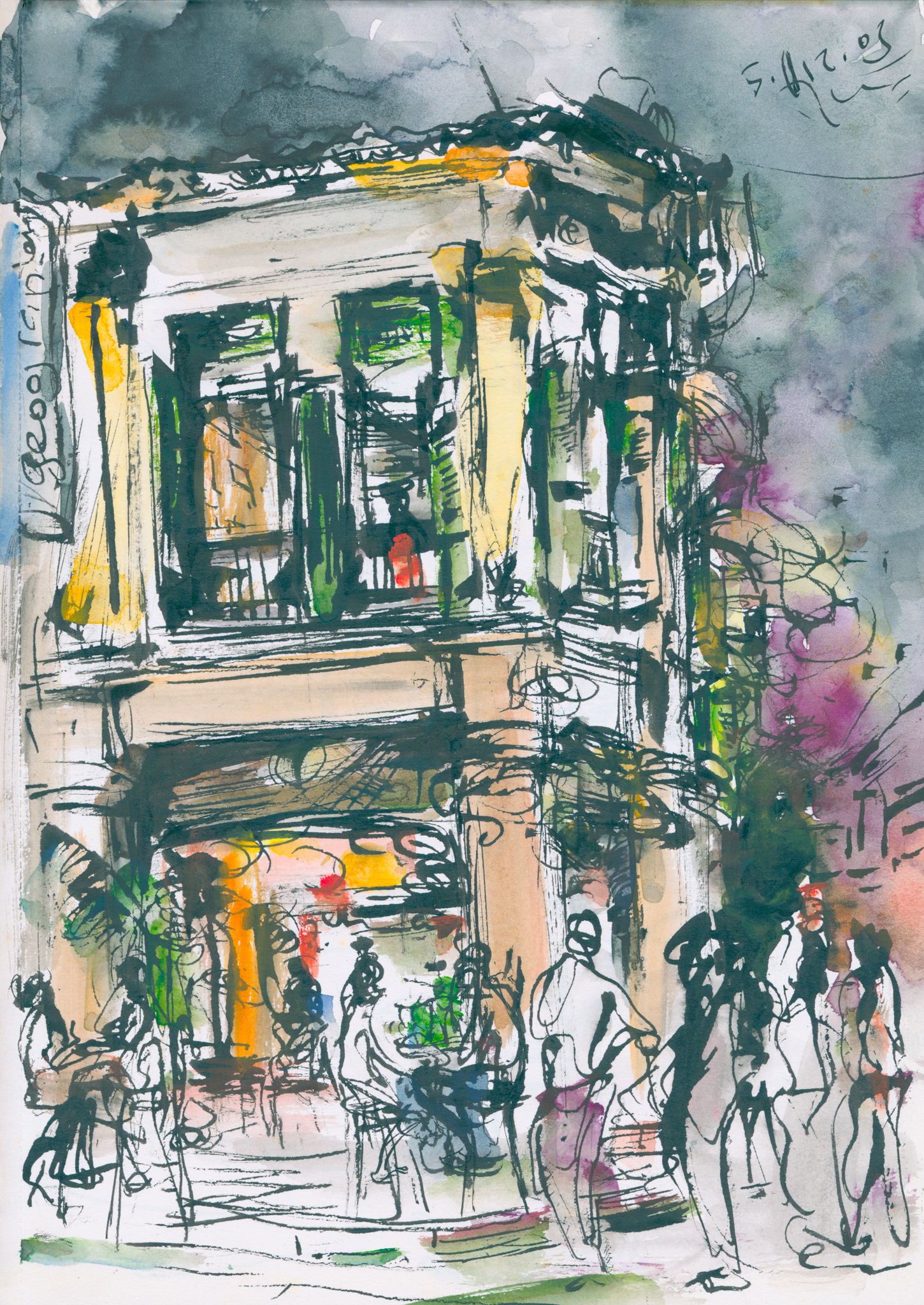 Geographers Cafe 3
The building that houses the Geographer Café dates back to Dutch colonial period. Its semi-circular windows, large columns and narrow corridors impart a distinct ambience.
Artist
Tham Siew Inn
Year
2003
Period
2000s
Dimensions
29.7 x 21cm
Original Artwork Availability
Click for more info
Buy Limited Edition Print/ Mix Media Artwork.
Click Here
Share