Clad in colorful cloth, two sacred cows are getting ready to lead a procession of devotees.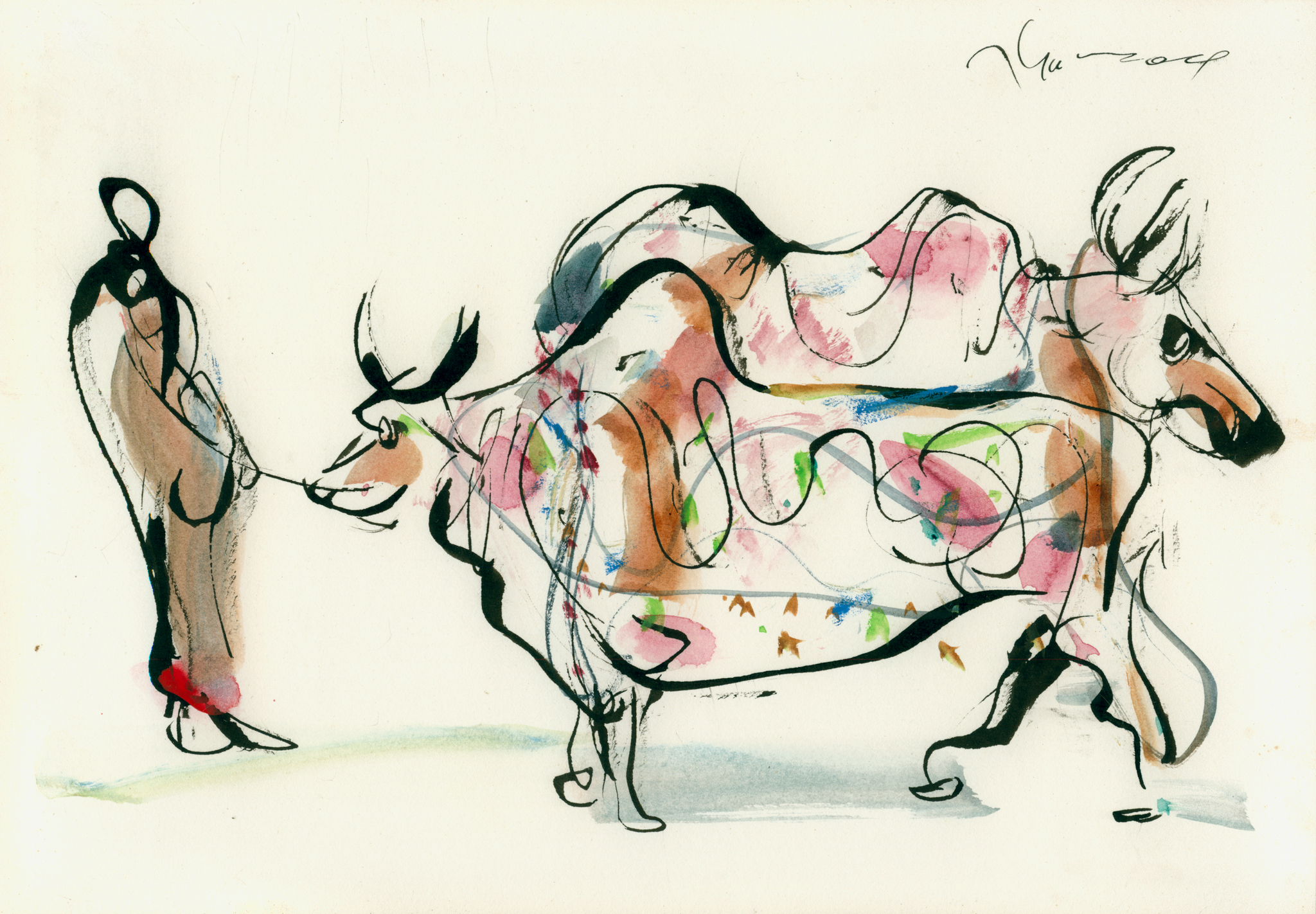 Wesak Day II
You May Also Like
Yet another piece inspired by the fire of gemstone opal, the colorway has a tendency of warmth in it for the breed of fire opal from Mexican is formed in volcanic activities and has sulfuric content in it?s molecular level, forming yellowish orangey color with splashes of green and rarest purple.
Again drawing his inspiration from the ever changing color play of gemstone opal, with precise control of water flow and accurate colors blending on paper, the piece recreated the seamless color play on paper, created a piece that look like a infinite universe in a small gem stone, bringing infinite inspiration.