Clad in colorful cloth, two sacred cows are getting ready to lead a procession of devotees.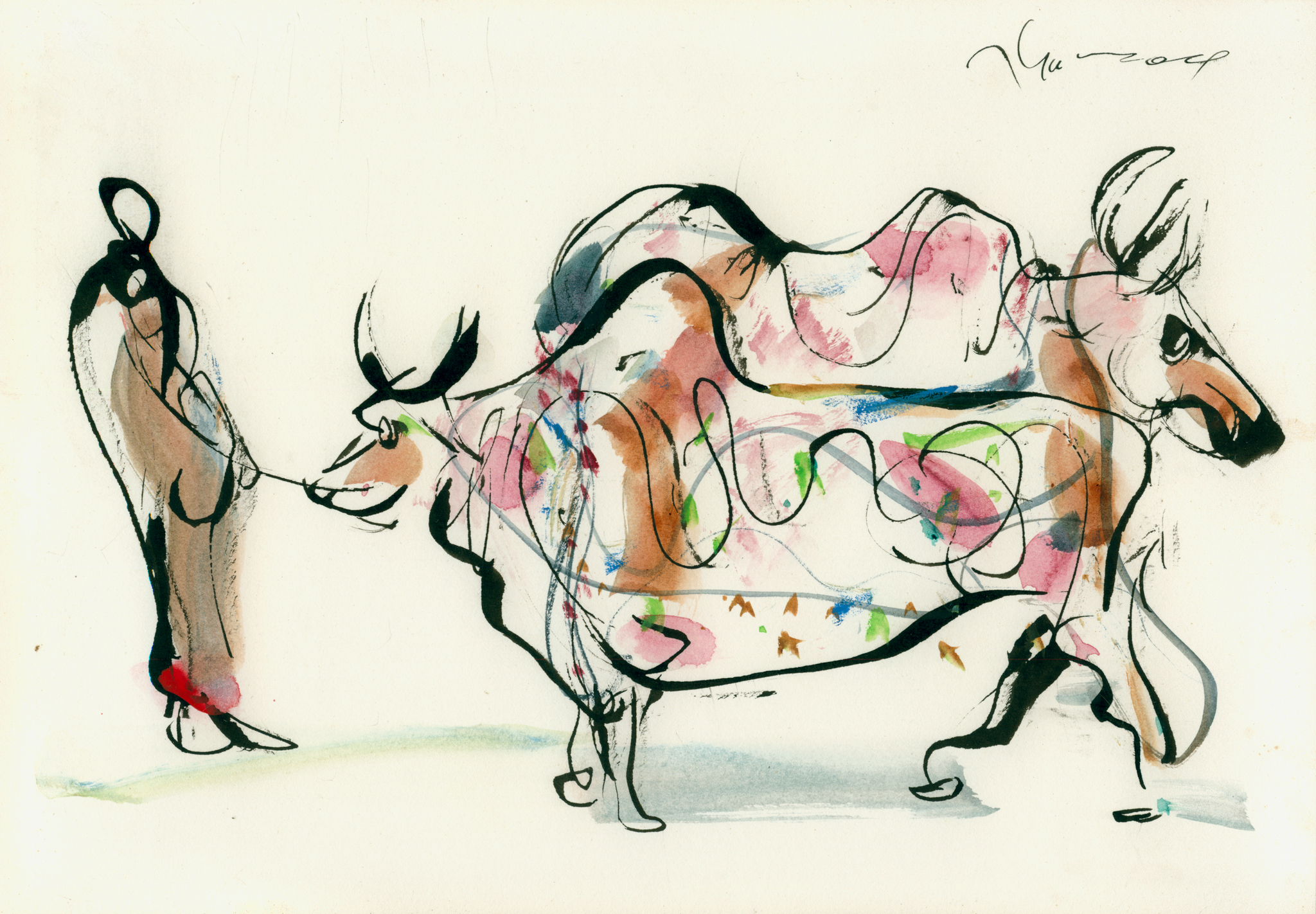 Wesak Day II
You May Also Like
A blend of artist?s impression of musical and dances performance recreating a festival in his own imagination, music flow in the air and dancers dance in the flow of music, light and air is filled with rhythm and melody.
Golden yellow flowers fill the eyes brings the tidings of spring.
Another piece done during Melaka Art and Performance Festival (MAP Fest).