Clad in colorful cloth, two sacred cows are getting ready to lead a procession of devotees.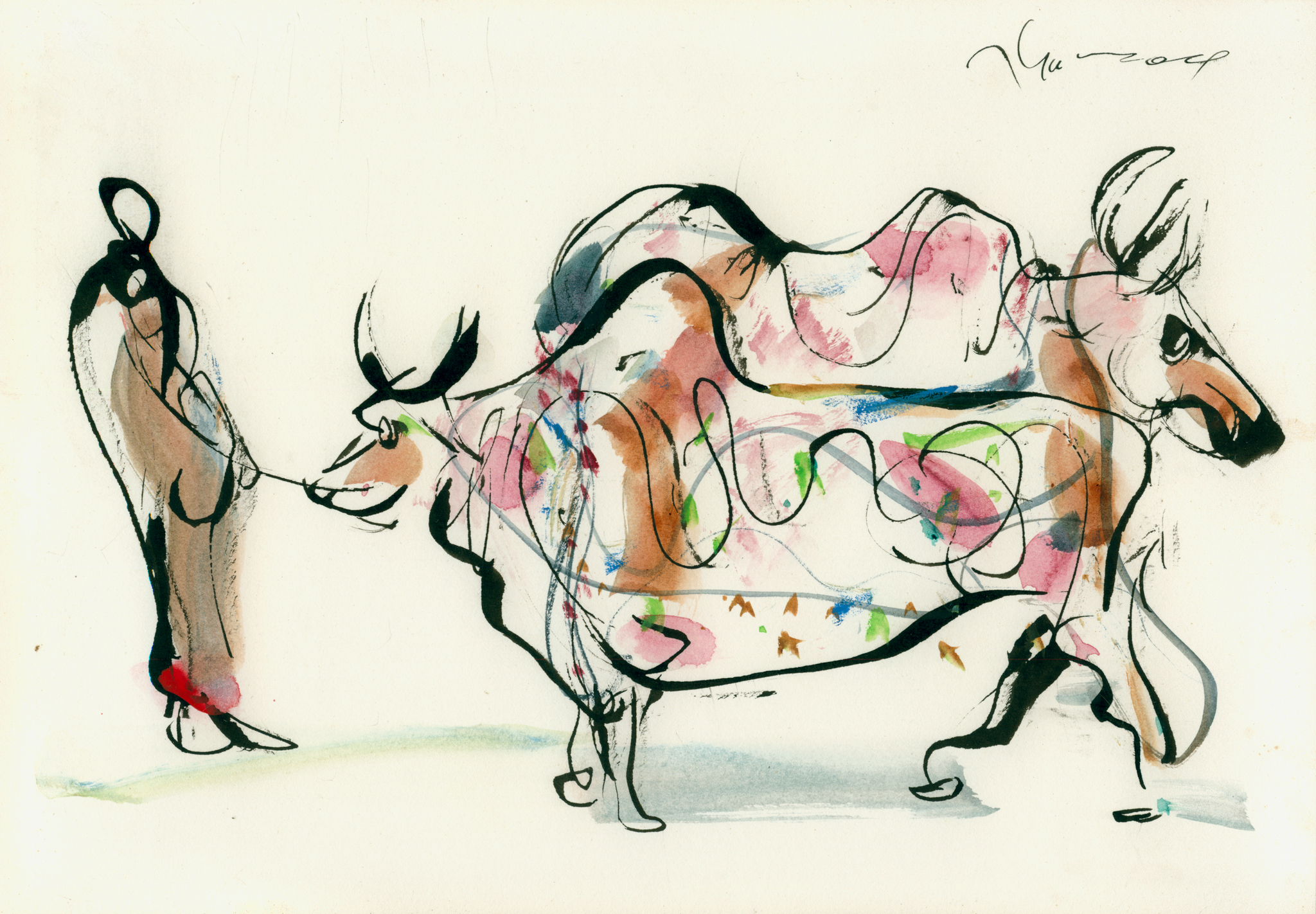 Wesak Day II
You May Also Like
Vast spans of beautiful landscapes, waterfalls, rivers and forests across the horizon. over the years the artist travel around the world and indulge himself in different scenic place globally, with his creativity and honed skill he blended and do a remix of the impression in his mind and pour in the painting, creating a dreamscape of his own.
Nature has always been his subject and source of inspiration, other than venturing into the wild nature, he also surround himself in natural environment by cultivating nature in his living, to draw inspiration from his living environment.
Another piece done during Melaka Art and Performance Festival (MAP Fest).