Clad in colorful cloth, two sacred cows are getting ready to lead a procession of devotees.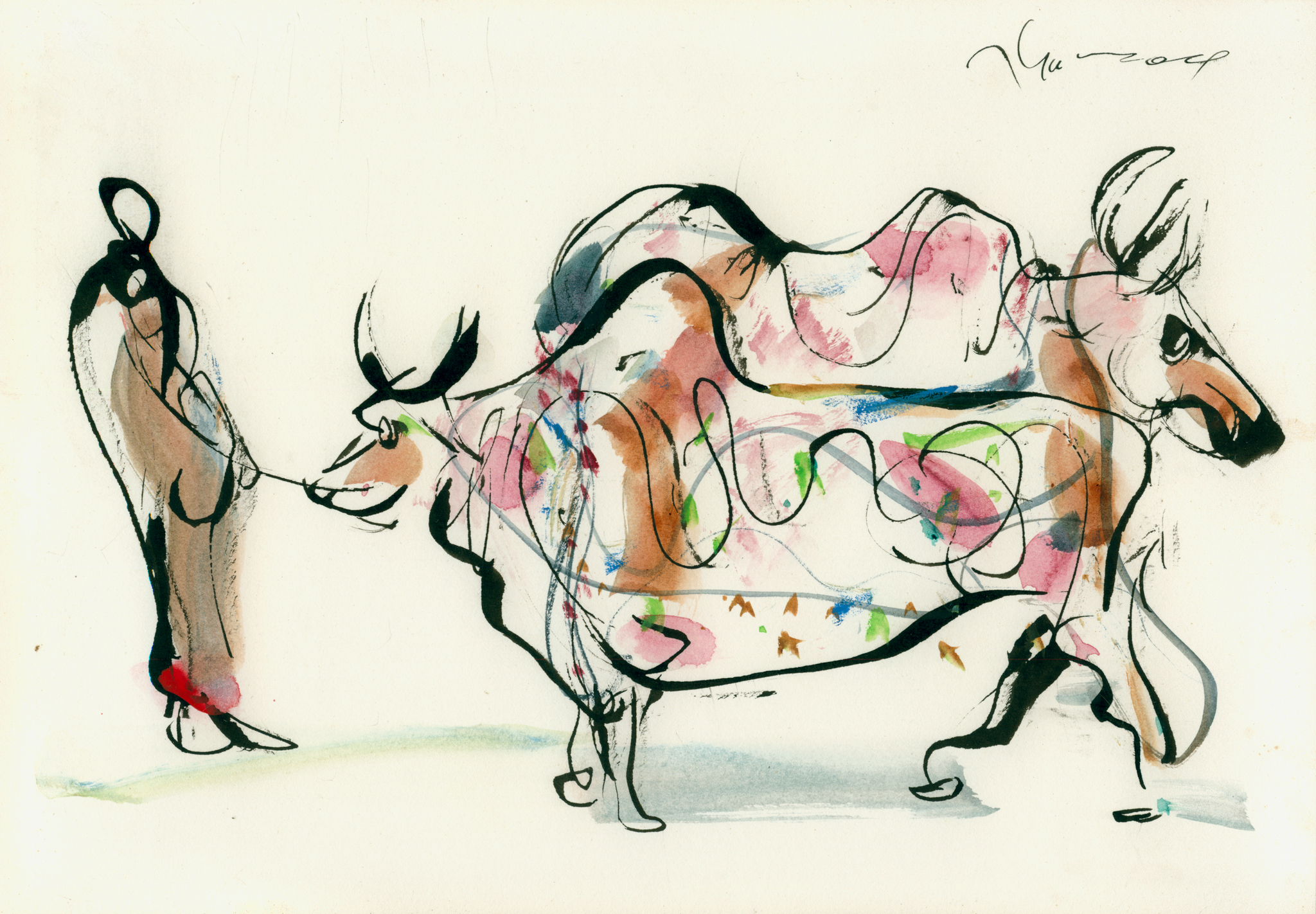 Wesak Day II
You May Also Like
A historical piece done in the 80s, with limited resources when young, artist are paste together 3 pieces of smaller watercolor paper to form a ideal size to express his talent, the scene capture the still active tin mine and another dormant one, which is filled with water.
A reformed scene of Melaka River, the shore line are now fixed with concrete walkways for pedestrian and house owners. Breathing new element to heritage buildings with convenient walkway.