Clad in colorful cloth, two sacred cows are getting ready to lead a procession of devotees.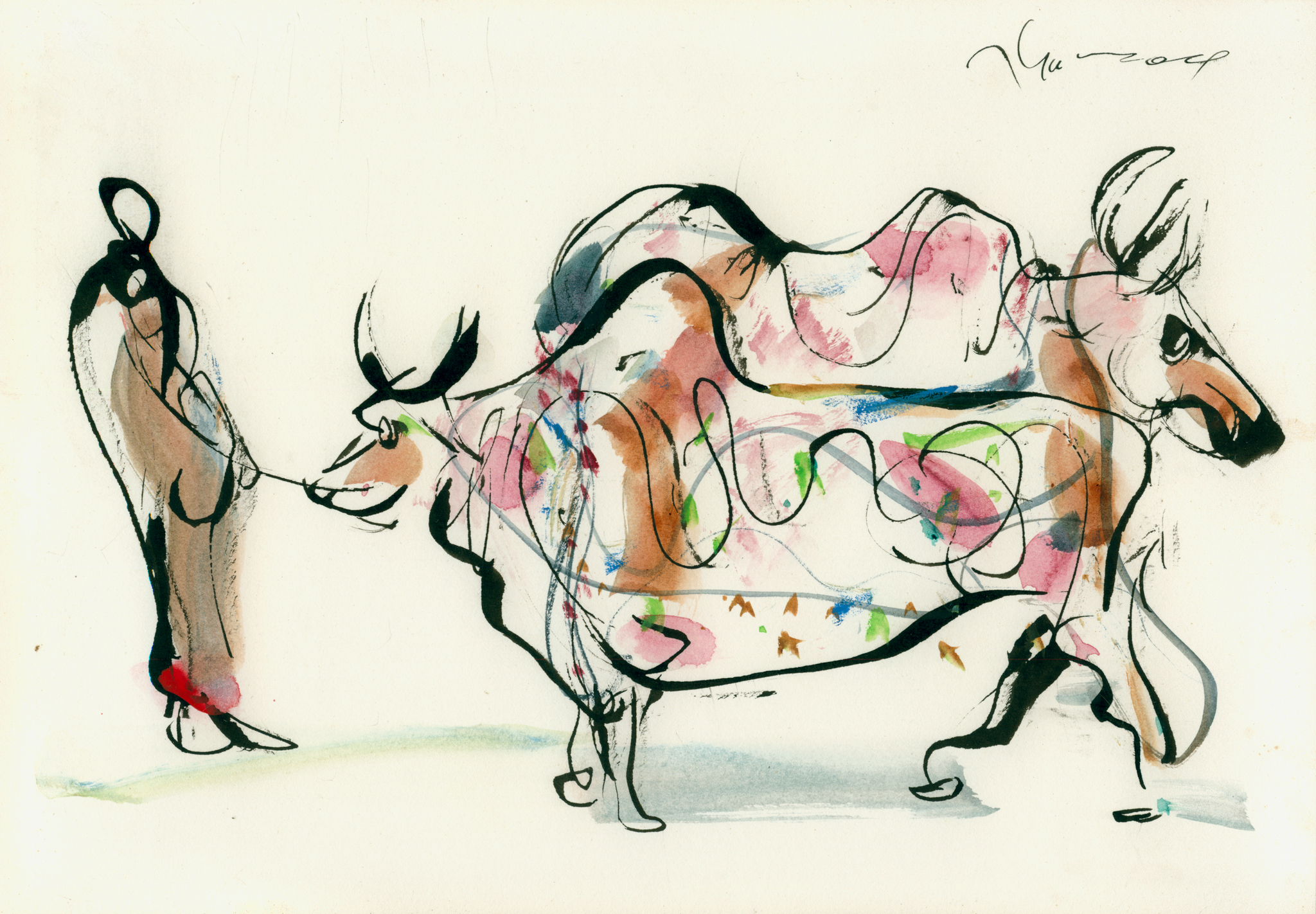 Wesak Day II
You May Also Like
A night scene of a rainforest, the jungle?s night scene with evening dew, mists and moisture in the atmosphere reflecting the moonlight and starlight, night glowing mushrooms and fireflies filled the forest with exiting lights and colors, a true masterpiece by Tham that every part of the painting is filled with much details, looking at it years and we still find new excitement in the painting.
A piece that blended many impressions in artist?s memories to forming a remix of a dreamscape,
You can see the flow of light, sound of music in the air and floating waters across the frame.